We often get asked, Why rent a TV?
The TV market is fast moving with new technology being introduced, therefore models become dated in a very short period of time. So why own, when you can have all the benefits of renting a TV and upgrade to the latest technology at the lowest rates on the market. Renting a smart TV allows you to stay up to date with the latest tech at a fraction of the cost.
Yes, we hear you say, but renting isn't as cheap as buying. Well now we need to factor in all the other elements and then you will see not only the financial benefits but all the other advantages you have when renting a TV.
So why buy when you can rent a smart TV?
With the cost of new TVs constantly increasing and second-hand appliances being of little worth, renting a TV allows you stay up to date with the latest technology. There will be no paying out vast lump sums of your well-earned cash. Rental allows you to spread the cost over a period of time set by you.
Owning Tech can often be stressful, things breakdown and can be costly to fix or simply lengthy in the time to fix them. Renting a TV would mean never being without or paying out, we would simply come and exchange your model.
Renting with Moonstone will also give you greater flexibility as we offer a great variety of rental periods starting from as little as 3 months extending all the way up to 18 months. This together with price allows you to fix your outgoings according to your needs.
The world is now much more environmentally aware, therefore allow us to take that burden of disposing of the old TV when it is at the end of its life. We take our environmental responsibilities seriously, recycling wherever possible or disposing through the correct channels.
Technical questions? No worries, rent your TV from Moonstone we have experts to hand to help and guide you with any technical questions via online chat; email or telephone.

Owning Can Be Overrated
Owning Tech can often be stressful, especially when something breaks, as well as being costly!
Renting a TV takes all the stress of TV ownership away. Whether you want to upgrade or something breaks. We are here to help!
Benefits of Renting a TV
Affordable – Spread the cost to make the latest and greatest TVs affordable
Upgradable – Upgrade when you get bored and keep up-to-date with tech
Large Selection of TVs – Huge Variety of TVs with the latest features
Flexible Pay Options – Be in control of your payments
Free Delivery – Don't stress about hidden Delivery fees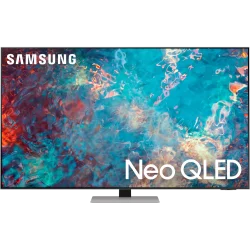 So Why Rent a TV with Moonstone Rentals?
Choose form our wide selection of TVs
Choose a flexible rental period to suit you
Free delivery no matter the length of rental period
Receive and enjoy knowing we are at hand should you need us