Rent a TV with Moonstone Rentals
Best and most popular TV brands at affordable low rates
We offer a truly flexible renting experience with hire periods starting at just 3 months.
Rent a TV with low cost TV rental and flexible rental periods, smart TV rental could not be easier, so sign up now and start your TV hire process today. Low credit score? No problem, we look at the bigger picture! So complete your application today.
Reasons why you should choose Moonstone Rentals to rent a TV
Rent a TV – Low Weekly Payments!
With low weekly payments Moonstone makes renting a TV affordable and stress free!
All are considered even with a low credit score.
Start with as low as a 3 month hire period! This can then be extended at any time for you to enjoy reduced weekly costs!
TV rental with no deposit. First rental payment due prior to delivery.
No hidden delivery fees as free delivery is available on all our rental TVs.
We are constantly updating our stocks so, that we can ensure you have access to the latest and greatest brands!
Moonstone Rentals is all about low cost TV rental making the best TV brands with the latest technology available no matter your situation. With costs rising on electronics so rapidly and new models becoming superseded very quickly why worry about buying when you can hire at low rates.
So why go down the hire route? – TV Renting removes the stress of TV ownership. TV Rental means that the newest models of top brands become affordable because we offer low cost weekly payments and flexible rental periods. We allow upgrades giving you the latest models and TV technology advancements.
Short duration times – from just 3 months!
Additionally, Moonstone offers long-term and short-term Best Value TV hire. Our low-cost TV rental allows you to hire a TV for a period as short as three months. Thus, meaning you can hire a TV for a flexible duration designed to match your current situation. Three months is an ideal duration because it allows you to trial transforming your TV watching experience without the burden of a long term commitment. Our short-term TV hire period will keep you caught up with the fast-paced world of technology.
We believe everyone should be able to watch TV without any money worries. With this in mind, we are dedicated to offering flexible duration times along with low weekly payments and no up-front fees. We hope that you are incredibly delighted with your chosen TV and decide to further extend your hire period.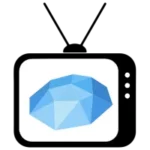 TVs can become outdated within a very short period of time as new models are introduced onto the market, so why own, when you can hire a TV? Hiring will enable you with low cost rates to have the most up to date technology and design.
TV industry specialists say, the average time people keep a TV is from 7 to 8 years, but renting a TV allows you to upgrade it in a much shorter timeframe.
Did you know that in the UK the average person watches TV for four hours per day. Why spend those hours watching on an old outdated model? You can upgrade to a sleek modern design with a vibrant HD screen and clear sound. Rent a smart TV from our extensive collection of styles that will look  and sound amazing in any room.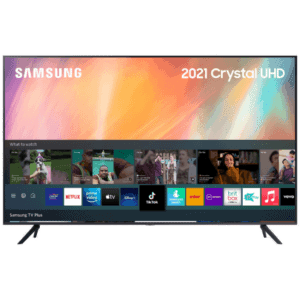 Best smart TV brands available
Moonstone's best value TV hire provides top TV brands, their latest models with high-performance technology. Choose from LG, Samsung, Sony and Hisense among other brilliant brands and you will create your ultimate cinema experience at home. You can be assured Moonstone always offers the Best Value television rental, flexible duration periods and free delivery.
Our excellent TVs feature the most popular apps, including BBC iPlayer, Netflix and Amazon Prime. So do not worry should you miss your favourite program for instance, you can easily catch up at any time. Whether watching the latest TV shows, playing PlayStation games or having cosy movie nights in with the family, we will have your perfect, affordable TV for hire.
Moonstone's TV hire provides premium TVs that pair with Google Assistant and Amazon Alexa. This will allow you to fully personalise your TV and control it by talking to your Google or Amazon device. So, no need to worry if you misplace that remote, just sit back and relax in that comfortable armchair and let your voice do the work.
Best value TV rental means that you can experience the latest innovative technology, this is because you can swap your TV for the newest models (T&Cs apply). So, rather than buying a TV and being stuck with an old outdated model, simply hire your TV and keep up to date with all modern designs and technologies. Moonstone also allows all customers to increase hire period at any given time, giving you total flexibility.
Rent a smart TV with flexible duration times
Research shows us that to find the right TV for you, you need flexible duration times. Moonstone provides affordable TV rental with varying hire periods so that you can try our state-of-the-art TVs without being tied in long-term. Whether it is screen size, style or unique features that matter to you, Moonstone will provide the right TV for a duration that matches your needs.
If you want to experience for instance, the most recent, exciting Samsung product, or simply test a TV before buying, Moonstone's flexible duration times will suit every situation, as we offer various TV hire periods, from as short as 3 months extending up to 18 months. Therefore, whatever life throws your way, Moonstone will endeavour to ensure stress-free, affordable TV hire.
So, why wait? Sign up for television rental today! Choose your dream smart TV with glorious vivid colour and enhanced sound system.